This page is a stub!
This page is a
stub!
Please help out by editing this page and start out by adding some more detail. Before you edit, check out the
Manual of Style
.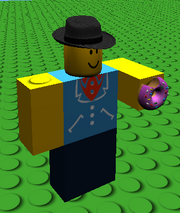 Tools
are items that can be used in a game. You can equip one tool on your on-site avatar.