The mythical Cloth from Estonia you all know and love. Mostly a positive person and is always ready to help, tends to give away graphics, drawings or even specials. If you're a "good boy/girl", he might give you something. He is also a moderator.
Cloth was born February 5th 2003, he's a young fella with a grizzly beard!(Grr!)
Cloth has participated in multiple building contests such as the Summer, Halloween and Winter one. Cloth sadly didn't win the Halloween one, but hey! There's always next time.
Cloth got into the Brick Hill community thanks to Brick-Luke, a close friend of his.
Never square up with Cloth, cause he'll obviously beat you with a single kiss on the cheek.
There are sightings of Cloth agreeing that he is gay, but nobody really knows the right answer.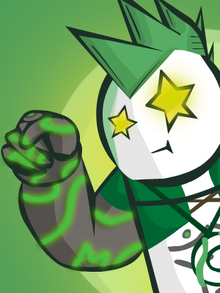 If you love gay drinks, then Cloth loves you.